A close up of the leaves. I am not kidding you this was probably one of the easiest projects I have ever done and it was a lot of fun! I will seriously make one for each season, but next time I will use my cricut to cut haha!!!
I am really wondering if I should add another branch? What do you think? Mine isn't nearly as full as the one in the picture but I don't know?
Here is a post that I found that gives WAY better directions than I could have ever given:)
Hope you enjoy and please let me know if you decide to make one!!

Oh and of course I must tell you that I got my vase at a GREAT deal from here!
One last thing and then I promise I am hitting publish:)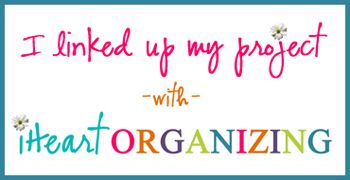 If you haven't checked this sweet girls blog out what are you waiting for click NOW!!!